精緻小班教學,提升英語口說能力,實體、線上英語 任選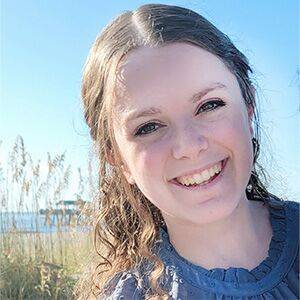 Regent University 大學 / 英語教育文學士
專精教育領域,溝通能力強,擅長營造輕鬆和諧的氣氛。
Hello! My name is Grace Majer and I have been working as an English Language Arts Teacher in American public schools for the last five years. I am currently staying home with my son, who was born in February of 2022. On the side, I have been tutoring children in China in English and am looking to add more students.
●High School English Teacher
Jackson County School District – Hoschton, GA
June 2021 to July 2022
Taught composition and literature to Honor's 10th grade students and American Literature to 11th grade students. Prepared 11th grade students for their State English exam; provided gifted education to students in the Honor's program. Maintained strong relationships and communication with students to best aid in their knowledge of English literature.
●High School English Teacher
Clarke Central High School – Athens, GA
July 2020 to May 2021
Virtually taught 10th grade students during the COVID-19 Pandemic. Planned lessons and provided quality education through online meetings.
●Middle School English Teacher
OGLETHORPE COUNTY SCHOOLS – Crawford, GA
July 2019 to May 2020
Taught 6th grade English Language Arts. Planned daily lessons for 90 minute block periods. Supported students in their transition from Elementary School to Middle School environment.
●High School English Teacher
Warsaw Community High School – Warsaw, IN
December 2017 to May 2019
Taught 12th grade World Literature course, which included planning daily lessons, grading and providing feedback to students, maintaining strong relationships with students to ensure optimal learning.

• Writing Skills
• Mentoring
• Public Speaking
• Creative Writing
• Academic Advising
• Behavior Management
• Organizational Skills
• Experience Working With Students
• Communication skills

Traveling, reading, writing